OSC members and guests have access to a number of well-maintained and equipped ranges for practicing and competing as well as undisturbed hunting across its 139 acres. Since its beginnings in 1963, the club has grown to provide facilities for the disciplines of pistol, rifle, shotgun, and archery. And, its members continue to work in improving and maintaining the quality of their shooting home.
Reserving Club Facilities
Club facilities may be reserved by using the online Range Reservation form. For information on who can reserve facilities and other guidelines, read the OSC Group Access Policy found on the Range Reservation page. For all questions, please contact Director of Shooting Sports using the online Contact Us form.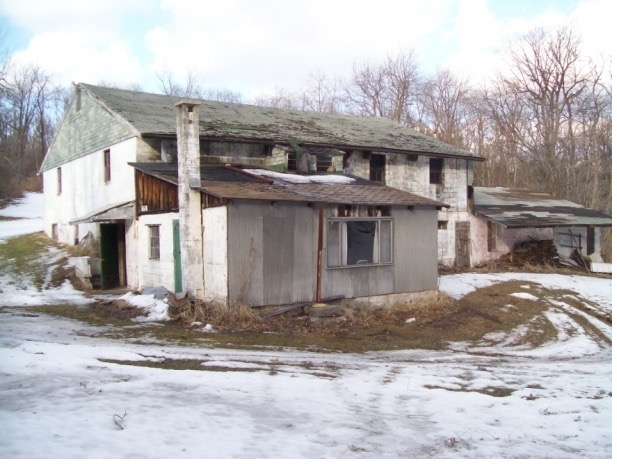 The Outdoor Sportsman's Club was established on a 139-acre dairy farm in 1963. From a humble start of local likeminded sportsmen, the Club's initial organized shooting discipline was Field Archery. State recognized shoots were held on the mountainside behind the house where old iron stakes marking the field course can still be found. In later years, additions were done to the barn to accommodate rimfire rifles as the Club then grew into shooting predominantly smallbore rifle. In 1989 members of the Seven Mountains Pistol Club were asked to join a then stagnant OSC and the Club again evolved.              
Work began in 1991 on building a pistol bullseye range, along with the established 100 yd rifle range, now provided members two shooting ranges. Restructuring of the by-laws and membership requirements were also done at this time. 1992 saw the growth of 3-D archery and members worked once again on the mountainside to provide a 40 position 3-D range with 2 very impressive tree stand shooting platforms. The combat range was built in 1993 and gave dedicated members a place to teach NRA basic pistol classes. Local media outlets published a story about the classes but only after participating in it. The following year the plate range was established where bowling pin and steel plate shoots were held. Kudos to Tom Moyer who built those same plate racks we use to this day. The original clubhouse, which was that old barn, is now gone, but it served as an indoor range and meeting place until 1997. With help through NRA loans and grants, a new clubhouse was then built and two years later, then NRA president Charlton Heston and Club officers, presided over groundbreaking for our indoor range. This was the only private club groundbreaking that Mr. Heston attended while President of the NRA.
In 2008, major construction projects were underway. The pit area was developed giving the Club additional areas to hold organized matches and training. The excavation of excess earth was trucked to the rifle range to provide a level shooting range. Members devoted their time to install metallic silhouette stands and also built a pavilion to offer a covered firing line. Pit #5 underwent an expansion that tripled its size in 2015. The automated trap range was upgraded in 2016 with the placement of a concrete shooting area and the construction of a pavilion. The entry road and parking area was paved in 2017 which facilitated snow removal, giving us a safer walking area. Also that year we installed the HVAC units in our building and excavation at the rifle range provided members a 300 yd target area